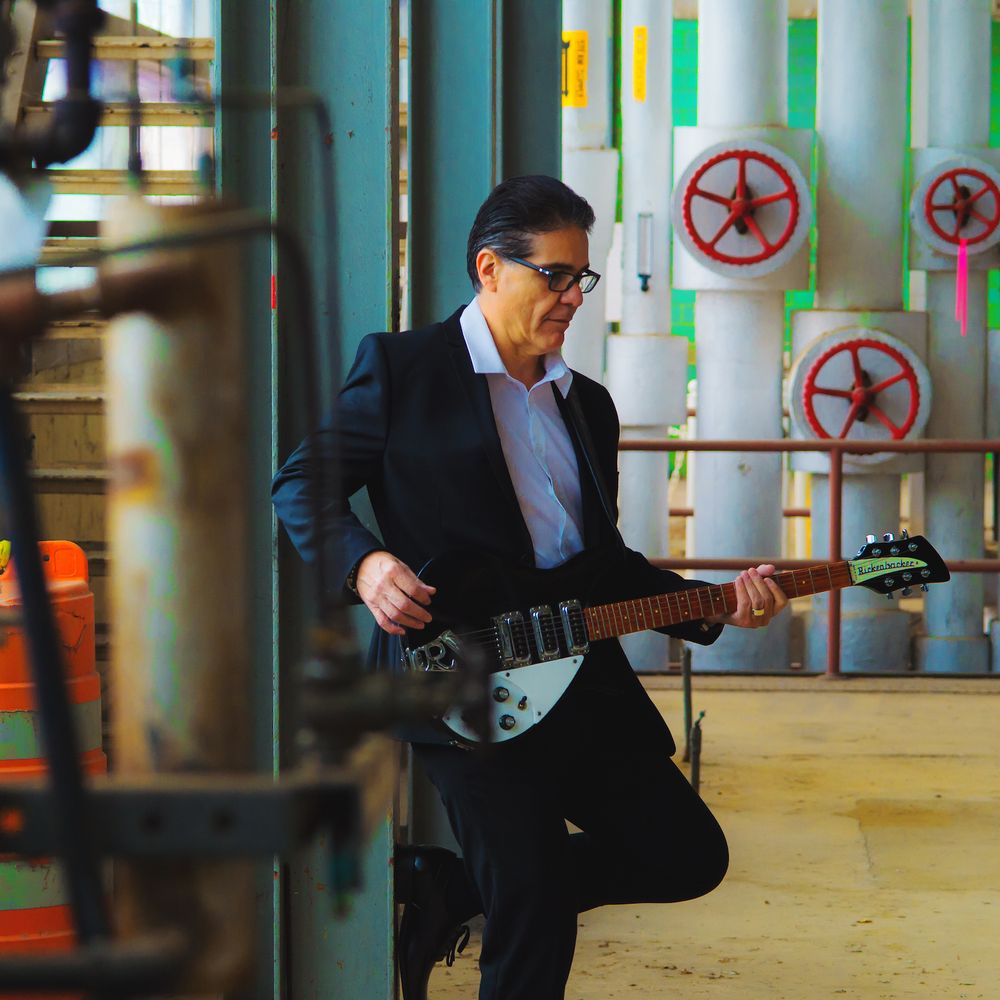 ED MORALES
SINGER \ SONGWRITER
A good song doesn't need a genre. If the music and lyrics combined can transcend any categorical box connecting then evoking feelings and memories in the listener, then an artist has succeeded. Singer/songwriter Ed Morales does just this. Bringing a deep musical integrity to his lyrics - connecting directly with his listeners on journeys to their first love and first heartbreak, of open road freedoms and inner contemplations, of soulful awakenings or crossroad deliberations.
With a long and rich history in the music, Ed Morales has experienced a career as both a label and as an independent recording artist dovetailing into songwriting and publishing. Gifted in the art of capturing live performance, his musicality, harmony, and emotive lyrics point back to earlier influences such as Jackson Browne, Don Henley and Tom Petty. His seemingly carefree though thoughtful musical arrangements, however, put him in a class all his own. Valuing simplicity and integrity over temporal solos or complex story songs, Morales organic/pure approach creates a deep, lasting connection with his listeners.
Morales realized initial success in the 1980's when labels still ran on music publication announcements, independent radio playlists and live shows. "The first time my career really started to take off was in the 80's I record a few songs at UAR studios in San Antonio, Texas. One song entitled "Will You Be There", caught the attention of A/R rep at a then local record label called Teardrop Records. They liked it and pressed a couple hundred copies and it wound up on Billboard. Received a couple of great reviews, a lot of radio play and live shows. We went from local to regional act later getting signed to a label out of LA called Target Entertainment. Again, the album received a great deal of critical-acclaim at the time being touted by CMJ as "the best thing to come out of Texas since ZZ Top". Of course we had a lot of fun, as nineteen-year-old kids, doing that. Most importantly, it validated to me that something in the music was connecting. That meant a great deal and why I continue to write today."
Morales and his original band separated. Life happened and he gained a very successful career in the corporate sector - though he never stopped writing. He continued to release music in other bands and as a solo artist - reaping success with both mainstream and Christian music. With a strong regional following in San Antonio and Central Texas, Morales continues to write and perform today.